The Kyosei Philosophy at Work at thINK Conference 2017
Submitted by
GarySimpson
on October 31, 2017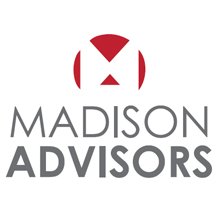 Having participated in the thINK Conference in Boca Raton held October 9-11, 2017, the event can be summarized in one word: kyosei. Kyosei represents Canon's corporate philosophy, and is defined as "all people, regardless of race, religion or culture, harmoniously living and working together into the future." The thINK Conference embraced the concept with its emphasis on creating a welcoming community for all participants to share ideas for the betterment of the inkjet print industry.
In addition to community, thINK emphasized three other important themes throughout the conference: partnership, innovation and the revival of print.  The educational sessions focused on these themes, and allowed attendees to learn from their peers and experts in the industry about topics such as creating efficiencies in print production, optimizing workflow, making print profitable and the increasing role of print in an omni-channel communications strategy.  A takeaway from the event is that technology and innovation will not cause the demise of print, it will help to revive it; and Canon will continue to lead the way with its continued focus on partnership, collaboration and technology innovation.
During his keynote presentation, Captain Mark Kelly said, "How good you are today is no indicator of how good you can become."  This statement should resonate with service providers and in-plants alike. The print industry recognizes that it has become a commodity and for service providers in particular, gaining a competitive advantage is no longer dependent on being the lowest cost provider.  Rather, it is about the ability to add value for your clients.  And although in-plants do not generate profit, creating value for internal "customers" by producing quality output while operating efficiently and having the flexibility to respond to changes is equally important.
For example, the health of the US Postal Service was threatened by advances in technology, yet it has been around for 246 years.  Communication advances such as the telegram, fax, email and the internet were thought to push the postal service into obsolescence, yet it persisted.  In his closing keynote, James Cochrane, Chief Marketing & Sales Officer and EVP for the USPS, spoke about adapting to a changing market with technology and understanding how people consume information. The mailing industry is re-inventing itself with the integration of print and digital through its new programs such as Informed Delivery®, which is a service that provides consumers with an email snapshot of the mail to be delivered that day, and Irresistible Mail™ which provides interactive experiences through print and mobile technology.
If you are reading this, you know the mission of thINK is to assist businesses in achieving accelerated growth and productivity. It is a community that provides a forum for members to network with peers, share best practices and learn from other leaders and partners in the industry. During Madison Advisors' thINK Conference session "Color Inkjet is the New Black," we presented market trends and shifts in color inkjet adoption, along with migration challenges and ways to overcome them. Also included were best practices and important considerations when designing a color inkjet strategy. View it now on-demand. Color inkjet technology is no longer a nice to have, it is a must have—and the opportunities for inkjet are boundless. Now is the time to jump on board and ride the color inkjet train into the future, but don't get derailed by going it alone. If your organization is unsure of the correct track to take, Canon, its solution partners and the members of the thINK community can set you straight. See you at thINK Conference 2018!
Gary Simpson is VP of Business Development & Service Delivery and Gina Ferrara is a Senior Analyst at Madison Advisors.