How Is Your Year Measuring Up?
Submitted by
kdunn
on October 26, 2018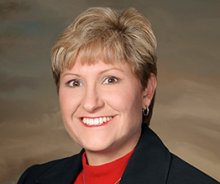 It's hard to believe, but another year will soon be coming to an end. As 2018 draws to a close, you're likely doing one of two things—focusing on meeting/exceeding your sales goals for the year or reflecting on why your goal has proven to be unreachable. For many firms, it isn't the revenue growth goal that is unrealistic but that the process used to achieve the goal fails to deliver the desired results. We're about to enter another new year, so this is the perfect time to rethink your strategy! By examining your prospecting practices, developing a process that will deliver consistent results, and building a strong pipeline of opportunities, you can help ensure that you'll be on target to exceed your business goals in 2019.
In my recently published whitepaper, "Developing the Right Cadence: Tips for Sales Success," I outline what I consider to be the keys to unlocking your company's sales potential. If you've heard me speak before, you already know I'm a stickler about targeting the right customers and funneling them into a well-planned sales process. I also think sales training and coaching are critical for sales growth. Companies must develop key insights for buyers, consistently use that messaging in their marketing, and ensure that every member of the sales team can deliver those messages to prospective buyers through a variety of channels.
Depending on which study you read, engaging a B2B prospect can take anywhere from 5 to 18 touches. Further, 44% of reps give up after the second touch1. In addition to not saying what buyers want to hear, many reps simply give up too quickly. Even when reps do continue to contact prospects, their efforts typically involve reaching out randomly over an extended period of time. That's where developing the right sales cadence becomes an important part of your sales process. Read more about sales cadence and how you can rebuild your sales pipeline as we approach the new year in this whitepaper.
Then, register to attend these upcoming small, interactive, hands-on virtual sales workshops
November 6 — Discovering Opportunities: Building Your Business Case

November 13 — Making the Most of Client Discussions: Putting Your Best Foot Forward
---
Kate Dunn is the Director of the Business Development Group at InfoTrends, a division of Keypoint Intelligence. Dunn is an award-winning leader in relevant, cross-channel marketing who regularly shares her expertise at industry events across the United States as well as abroad. She works with executives at print and marketing service providers, equipment and technology vendors on strategy, marketing, lead generation activity and sales training programs.