Create Your Workflow Journey Map to Fix Your Workflow
Submitted by
ryan.mcabee
on June 25, 2019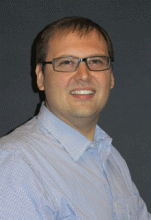 Rome wasn't built in a day, nor was your print shop. The business grew over time. Customers, employees, equipment, and software have likely come and gone. Odds are also high that you now offer more applications that are being produced across multiple types of print technology. But have your processes and toolsets to support those processes changed with the times?
Over our years of performing workflow assessments, we have found some commonalities across print shops of all shapes and sizes:
Processes that identify each step of producing a job from on-boarding to delivery are rarely documented.

Employees may understand the current processes to accomplish their tasks but are unaware of how that impacts the steps before or after them.

Software ranges from shelfware that was never implemented to tools that are simply being underutilized (often due to software updates not being installed and failure to implement new features).

Integration of software happened organically and created islands of automation.
At best these issues create inefficient workflows but at worst create broken ones. In the absence of efficient processes and capable toolsets, employees with the best of intentions get creative with their own workarounds. Excel spreadsheets are created to track activities. Word documents are made to generate the customer's quote. All of this is impossible to track and manage since it lives outside of the business system of record – typically the print MIS or ERP solution.
 

If this sounds familiar, then it is time to take a pause, audit your processes and create a Workflow Journey Map that documents the people, places, and tools used from the point of on-boarding a job to delivery. Once created, the map will shine a spotlight on bottlenecks, rogue tools and processes, and create a better, holistic understanding of what it takes to get the work done. It will also act as a guide to transform your workflow and put you on the path to digital transformation.
Steps to Map and Improve Your Workflow
Documenting the processes (tasks), people and tools used can be daunting if you produce a lot of varied work. Each product/application that you produce will have its own path through production, so start with your most popular. Lastly, the monitoring and recording is best done by someone with a base understanding, who is at least an arms-length distance from the action and will naturally ask more questions at each step. This person could be a front-of-the-house employee like the bookkeeper (who is already detail-oriented) or could be an outside consultant.
Pick the application(s) to map.

Provide an overview describing the general steps needed from the customer's first request through to them receiving a finished product. (This allows the observer to spot deviations.)

Have the observer start from the perspective of the customer, e.g., how they interact and place an order.

Instruct the observer to follow the job ticket (paper or electronic) along each change of person, department, and process which is likely to span multiple days. Have them record all observations including the amount of time required of each step, exceptions to the norm, and challenges for staff (a spreadsheet is best here).

After the work is produced, have the observer describe the process in writing, which will reaffirm their understanding and allow them to clarify any uncertainties.

Organize all heads of departments and debrief them on the observations. Allow for debate but ultimately determine if the observed process was normal, an exception, correctable deviation, deviation to adopt, or something to inspect further.

Now rank the areas that took the most time and instruct the department heads to identify ways to improve.

Have a cross-functional team and senior management determine what changes can be made immediately and which need a longer timeline and more resources (money/time/people).

Set a 3 month, 6 month, 9 month, and year calendar with milestones to implement the more involved workflow improvements needed.

Rinse and repeat, ideally on a regular (annual) basis.
Now go map your journey!  
Ryan McAbee is the Director for Keypoint Intelligence – InfoTrends' Production Workflow Consulting Service, which helps vendors define their future through consulting, market analysis, research and forecasting. He also works directly with print service providers to improve their operations through workflow audits, based on Workflow Journey Mapping and the Digital Transformation Model of Print Workflows.