Color Migration and Digital Delivery: White Paper Preview
Submitted by
gina.ferrara
on March 04, 2019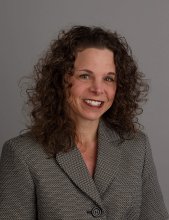 Since its introduction over a decade ago, color inkjet technology has provided the transactional print industry with numerous improvements, including better output quality, faster print speeds, greater flexibility in print jobs and increased productivity. Transactional communications are business-to-consumer (B2C) communications, such as statements, bills and customer letters, which span a variety of verticals including financial services, insurance, healthcare and utilities. These communications, once thought of as documents that were required to satisfy regulatory requirements, are now being revitalized as a communication delivery channel that enhances the customer experience (CX) through eye-catching and colorful document design, variable content and targeted marketing messages to cross sell or upsell to existing consumers. 
For several years, organizations looking to cut costs and reduce postage expense have been encouraging consumers to go paperless and adopt electronic delivery. Some have begun to
charge a fee for paper documents in hopes of increasing electronic adoption. Postage expense represents 67%-75% of the total cost per piece of transactional mail. The easiest way to eliminate this cost is to not print and mail the document at all. However, the downside of electronic delivery is that electronically delivered documents have lower open rates than paper. Since monthly statements continue to be one of the most opened and reviewed documents, financial institutions have 12 opportunities per year to communicate with their customers and provide important news, educational information and marketing announcements about new products available. While technology continues to move toward digital-only interactions, print is still a vital component of customer communications management (CCM) and should be a part of an omni-channel strategy. By allowing print and digital to work together, organizations can enhance customer experience and increase customer engagement with their brand. 
In the report "Color Print Migration Market Update 2017," Madison Advisors revealed that 62% of the images produced by the study participants in 2016 were monochrome. This year, the results of our research reveal similar results and indicate that monochrome still dominates the transactional print industry. In this year's report, in addition to collecting image volume data, Madison Advisors has expanded its scope to include barriers to adoption of color, trends in preference management and omni-channel delivery, and the role color print plays in an overall customer communications strategy. 
Get the report to learn more about trends in transactional communications for the business to consumer (B2C) industry with respect to adoption of color for printed communications, management of customer preferences and omni-channel delivery. 
Gina Ferrara brings more than 19 years of experience in the banking and financial services industry working as a project manager/business analyst in ecommerce, with several years focused on online banking, electronic bill payment, ecommerce and print and mail optimization. Her project management consulting experience includes print and mail operations, postal optimization and address quality, as well as multichannel delivery. Gina helps organizations of all sizes with CCM Optimization, managing RFPs for print outsourcing and CCM hosted managed services as well as conducting best practices assessments for enterprise and service provider clients. She is a frequent speaker at notable industry conferences that include XPLOR, Document Strategy Forum and Graph Expo. Gina earned a B.S. in accounting from Providence College.