Join in the community forum! The thINK blog is a place for community members to share their opinions, best practices, successes, and challenges. Add your comments to the blogs published here or write a blog and we'll post it for you.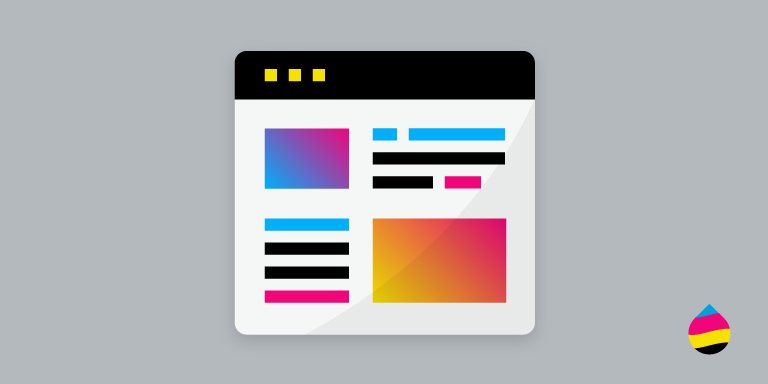 A Closer Look at Project 360
Canon Solutions America is driven to help customers find inkjet success, and one new way they're doing that is through Project 360. Launched in early 2019, Project 360 is designed to broaden the scope of services that customers receive when they purchase an inkjet press. Most customers already leverage Canon's Professional Services Analysts and Advisors in the months immediately following installation, but Project 360 is intended to provide support further out — even several years later.
"Project 360's real impact comes later in the product lifecycle, after the initial installation," says Edward Jansen, Vice President Professional Services Production Printing Solutions, Canon Solutions America. "We look at the solution as it is deployed within the client's enterprise and have conversations on streamlining production, evaluating processes, and optimizing workflows, all with the goal to maximize the technology's capabilities."
Jansen says that prior to Project 360, he saw a lot of clients who had the opportunity to move applications to inkjet, but they didn't always have the knowledge or time to do so: "It could be the migration required additional transformations, merging of data and preprinted backgrounds, or the colorization or color matching of output." Project 360 provides a dedicated team of specialists that can evaluate a customer's business processes and identify ways to overcome these obstacles. 
Participating in Project 360 is free of charge to Canon Solutions America inkjet customers. The goal of the program is to help drive more business to inkjet by taking out the friction points along the way, making shops more profitable much faster and, in turn, increasing the demand for inkjet technology.
So far, approximately 85 print shops nationwide have benefited from Project 360. The 2019 rollout targeted shops that had legacy equipment producing work that would be an ideal fit for inkjet. In the first year, inkjet print volumes grew up to 130% compared to the previous year, a feat that Jansen attributes in part to Project 360 helping customers transition some of their more lucrative or challenging recurring jobs to their inkjet platform. Now, building on this success, Project 360 is expanding throughout 2020 and beyond. Jansen sees the program evolving to include expanded BPM expertise and lean six sigma manufacturing specialization, with the goal of maximizing automation and reducing touchpoints and errors.
The benefits of participating in Project 360 extend beyond the initial engagement. Jansen notes that once the Project 360 team has assisted a printer, that print shop tends to be more proactive in reaching out for assistance. "Customers we've worked with will often call the team as new business opportunities are discovered, or they realize additional applications can be moved to inkjet technology. The fact that they reengage the team clearly shows the value we bring to their organization."
To Jansen, it's important that Canon Solutions America customers understand that there are resources available to them. He advises customers to evaluate the work they can't migrate on their own, the efficiencies they can gain, the older equipment they can sunset, and their potential savings — and then engage his team for assistance.
Project 360 is already seeing excellent results. For any print shop with inkjet equipment installed that isn't being used to its full potential, it's a great time to call in the experts to help jump-start inkjet growth.
Take an even deeper dive: find out how Project 360 helped PrintMailPro bridge the gap between the training they received at installation and the real-world experience that came later. Download the full case study.