Boxes to Benefits
Submitted by
kkimerer
on May 31, 2019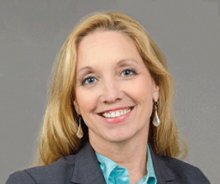 There has been much discussion about the "If you build it, they will come" philosophy, which was made famous by the 1989 movie Field of Dreams. Although this is not a sound approach to achieving solid business growth, the best practices of our industry's leaders suggest that there may be a grain of truth to this message.
During a recent enterprise survey, Keypoint Intelligence – InfoTrends asked a group of print providers about their experiences. Those businesses that had achieved growth were asked what had contributed to these positive results. The top three reasons for business growth included investing in new equipment, investing in sales and marketing, and service expansion.
During our latest thINK virtual workshop, Canon Solutions America inkjet customers shared a critical message—while volumes on their new inkjet presses evolved as they became more comfortable with the capabilities of the devices, a critical gap exists between investments in equipment and effectively translating the value of their newly acquired capabilities to their customers. An apparent and nearly unanimous theme among business respondents was that customers "don't know what they don't know," and this lack of awareness hinders growth.
When the decision to invest in new equipment is made, determining how to leverage the importance of that decision with all of your constituents is often overlooked. If you simply state that your company has purchased a new digital inkjet press, this begs the question—so what? To make the most of your investment and win more business, each person in your organization must fully understand the value that the purchase delivers internally (to the health of your business) and externally (to your customers and prospects). If you aren't sure how to assess the value, creating a simple chart that outlines the features, capabilities, and potential opportunities of the device is a great place to start. A quick tool to help close the gap between features and the potential value to your customers might look something like this:
| Feature | Capability | Customer Value |
| --- | --- | --- |
| Full Color | Add color to black & white publications | Better brand perception; the ability to convey better messaging about your offering |
| Color Consistency | Fewer print quality issues | Brand compliance in the required run lengths |
| Tight Registration | Printing can be done with less waste | Cost-effective publications with the look and feel of offset |
| Easy to Use Digital Front End | Full variable data/interactive components | Enhanced customer communications, higher CTA rates |

Returning to the point that customers "don't know what they don't know," there's an opportunity to turn your new capabilities into teaching moments. During our customer workshop, we discussed how to establish a cadence for continual education on an internal and external basis. Some best practices include:During our workshop discussion, one specific example revolved around a demand to deliver projects faster, customers' changing requirements, and the need for shorter turnaround times. All of these factors contributed to the decision to invest in a new inkjet press. In this particular case, the feature is the speed of the device, the capability is the opportunity to deliver more jobs in less time, and the customer value is their ability to remain nimble and respond more quickly to market demands. In traditional sales language, this boils down to feature, function, and benefit. Further supporting this example, a 2018 study by Keypoint Intelligence – InfoTrends entitled High-Speed Inkjet Printing in Commercial Print Markets found that faster turnaround time was cited as the top factor enabling print service providers to win new business.
Include your employees in your customer list to ensure that they have an opportunity to absorb and internalize all outbound communications, including social media, direct mail, email, and general notifications.
Cross-train all employees so that they understand the highlights and limitations of your technological investments. Encouraging them to work in a different department or a new area of responsibility is one of the most efficient paths to new opportunities.
Include technology/capability overviews in your standing sales and operations meetings. Create contests—encourage employees to think about programs and products that deliver high value for customers, then reward the best ideas.
Leverage your relationships with partners and OEMs to educate your team on product capabilities and their inherent possibilities. Employees that are armed with industry best practices will be quick to support greater utilization of their devices.
Host open houses to educate prospective markets and critical customers.  
Frequently hold plant tours and equip your tour guides with strong messaging centered on your new capabilities and the value that customers can expect.
Seeing a new piece of equipment arrive on your loading dock and watching it progress from boxes to benefits creates a story that is worth telling. Don't forget to include this step in your next technological investment!
 
Ready to learn more? Register to participate in the June 18 Virtual Workshop.
Karen Kimerer is Director of the Keypoint Intelligence-InfoTrends Business Development Group, has experienced the challenges of expanding current market opportunities and securing new business. She has developed a systematic approach to these opportunities, addressing the unique requirements of becoming a leader in our changing industry.