Automation Intent Doesn't Meet Reality and Is Costing You Money
Submitted by
ryan.mcabee
on June 04, 2019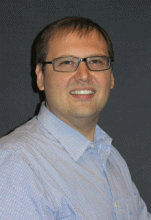 Printers readily admit if and where they struggle with their workflow. This year 55% of printers said dealing with a high number of small jobs was their biggest workflow bottleneck and challenge as part of Keypoint Intelligence - InfoTrends 2019 North American Software Investment Outlook. Yet, 43% of those printers said their workflow processes were mostly manual in many of their departments.

If printers recognize the business challenge, why have they not put more automation in place to aid employees and benefit customers? When asked over the last several years, across multiple types of software, printers cite the inability to cost justify the investment and being unconvinced or uncertain of the benefits as top reasons for not implementing. The cost justification part could be the key to unlocking this mystery, as it is hard to justify the expense of software implementations if you do not know the labor and process costs incurred from doing the work.

For 2019, InfoTrends has set out to discover the labor costs and more metrics associated with twelve workflow tasks needed for many types of print jobs. Those workflow tasks are:
Artwork and Design
Document Scanning
File retrieval and job onboarding
Preflighting
File corrections for content
File corrections for artwork or color
Imposition
Electronic proofing
Hard copy proofing
Data preparation for VDP
VDP document design
VDP logic programming
The results from our 2019 North American Software Investment Outlook are in and reinforce the savings potential related to workflow automation. The results – nearly $1 million in average annual labor costs for all twelve workflow tasks. The three tasks with the highest average annual labor costs were design, correcting contents of files, and preflighting.
Quick Workflow Wins
There are many paths to automate print workflows and not all of them require huge investments or require months or years to implement. In fact, we suggest starting with a specific, addressable point of automation that can be a quick win. Trying to automate your entire workflow often leads to information and decision paralysis where good intentions turn into nothing being done. Here are three quick wins that are affordable, easier to implement, and provide immediate improvement:
Stop accepting customer files through e-mail and FTP! Switch to tools that provide online file submission methods that can also push those files to the next workflow step, typically preflighting.
Stop inspecting files manually using a checklist or even with a preflight tool that requires a person to open the file and click a button. Instead, use an automated preflight solution that processes files as they hit a hotfolder or can be scripted via API calls.
Stop manually creating impositions or tweaking premade imposition templates. (If you are still imposing in a creative layout program, then stop that immediately!) Find a smart imposition tool that can create dynamic, even combo/ganged, impositions using data from a spreadsheet or your print MIS and information about your equipment mix.
The Bottom Line
So, what should print shop owners, managers, and staff do with this information? Start by auditing your current workflow processes to establish a baseline for what tasks are performed, by who, and with what technology. This type of assessment is often eye opening as the reality of what is happening is far from the expected or ideal. It also increases the communication and understanding between management and staff, as well as between departments who can then work together to make improvements.

The assessment will inform the workflow areas that will have the biggest impact (or return on value) and the least disruption. As mentioned above, there are several types of software solutions that provide "easy wins" that have quick payback periods. Just get started!

Check back soon for the next article with suggestions on how to perform your own workflow assessment.
Ready to learn more? Register to participate in the June 18 Virtual Workshop.
Ryan McAbee is the Director for Keypoint Intelligence – InfoTrends' Production Workflow Consulting Service, which helps vendors define their future through consulting, market analysis, research and forecasting. He also works directly with print service providers to improve their operations through workflow audits, based on Workflow Journey Mapping and the Digital Transformation Model of Print Workflows.