Aligning Sales and Production for Greater Growth
Submitted by
kkimerer
on May 03, 2019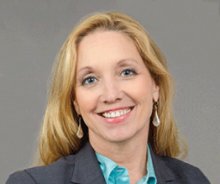 Smart print service providers (PSPs) align their products and services to the needs of the markets that they serve. Investing in a new technology like production inkjet often results in improved productivity and reduced operating costs, enabling PSPs to better serve their clients. Even more importantly, each new generation of technological investments will likely bring increased innovation and a wealth of new capabilities that can create market differentiation. At the same time, however, it's quite common for organizations—especially sales organizations—to overlook the key opportunities that can come with these investments. Salespeople that aren't 100% familiar with the value and capabilities of all their company's technologies will often find themselves stuck in a pattern of selling the same old products and programs that they always have. Unfortunately, becoming a creature of habit in this way can create natural blinders to new, more profitable opportunities.
This begs the question—Are organizations really confused about the capabilities and the efforts of their sales teams? Is this a common problem? Sadly, the answer is yes. While production, operations, and sales processes tend to operate under the same roof in most print facilities, the truth is that many companies struggle with functional silos. Breakdowns in communication will often occur between departments, and this gap only becomes larger as a company experiences growth. Each department is often measured and motivated by its own metrics, and the practices of one department will frequently conflict with those of another. Consider the following example:
While the production floor and its team are likely focused on:

Equipment utilization

Minimizing waste

Containing labor costs

Improving average time per order in production, finishing, and shipping   

Controlling the cost of outsourced services

The sales organization of the same company is more likely measuring its success based on:

The time required to deliver an estimate or an order

The value of outstanding invoices

Total sales revenue (per rep)

New opportunities in the pipeline

Reoccurring revenue / business opportunities
It doesn't take much imagination to understand how the conflicting key performance indicators from multiple departments within a company might drive disparate behaviors and fog a business' overall vision for new growth. Even worse, this creates the possibility of opportunities that could be missed simply because your salespeople—and by extension your clients—don't know what's included in your list of capabilities.
An investment in inkjet technology can open your business up to a wide variety of new products and services. As is the case with any new investment, though, it's important not to overlook some simple yet important steps. Take the time to collaborate with all the teams that represent your business, then make sure that they're collaborating with each other! By moving forward with a single, cohesive corporate vision, all your reps can be positioned to contribute to your company's success.
Join me in the upcoming May 21 Virtual Workshop to take a tactical approach in finding and filling the gap between your operations and sales teams. Uncover the gold nuggets of profitability that are missing in your capabilities list and put them to use with a tactical plan. Register now.
Karen Kimerer is Director of the Keypoint Intelligence-InfoTrends Business Development Group, has experienced the challenges of expanding current market opportunities and securing new business. She has developed a systematic approach to these opportunities, addressing the unique requirements of becoming a leader in our changing industry.