4 Tips for Making the Most of Customer Events
Submitted by
lhellman
on July 27, 2018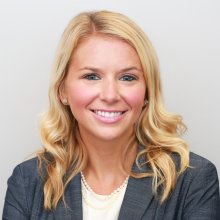 Now that you've installed your new inkjet printing device, it's time to start showing it off! Hosting an open house is a great way to attract business and add volume to your press, but many organizations don't know where to start. Here are four tips for planning a successful event that delivers value to your customers and makes the most of your investments.
Be Strategic. The best events start with planning. Before you start sending out invitations, you need to determine the goals of your event. Is your main purpose to show off your new press to existing clients, or are you hoping to grow your customer base by inviting prospects to see your application capabilities? Maybe your goal is to share your knowledge in a certain market area and create a learning/sharing environment among users. Your guests will be leaving their work behind during your event, so an educational focus is recommended to add value regardless of the event's goals.

Review the Invite List. After you've defined the event's goal, it's time to create the invite list. When deciding who to invite, align the event's goals with the right audience. In addition, extend the invitation to more people than you expect to come—because let's face it, a business event can see a drop in attendance right up to the last hour.

Create a Strong Event Program.  When planning your event's agenda, it's important to remember that your guests are investing their time by attending. You need to plan an event that will be valuable to your guests. Consider including industry experts as speakers and/or a panel of customers to provide testimonials, offer use cases, or spur idea sharing.

Flexibility is Key. While strong content is a necessity for an engaging event, flexibility is equally important. Create a format that is accommodating to your guests. One example might be offering a half-day session in the morning and repeating it in the afternoon so your guests can choose the time that works best for them. A flexible schedule will make it possible for more people to attend. In addition, don't forget to build in time for conversations and interaction between you and your guests!
In working with thINK customers and hosting open houses to showcase their solutions and services, I've found these four tips to be beneficial in creating the most inviting, engaging, and successful events. If this is a topic of interest for you, thINK members also have access to our new MKTG Lab materials including the Open House Checklist and sample marketing collateral. What are you waiting for? It's time to start planning your next customer event!
Lauren Hellmann is a Marketing Specialist for Events at Canon Solutions America. She is responsible for managing all customer event-related activities, including hosted events, regional pop-up events, and other industry/association events.